Nancy Malone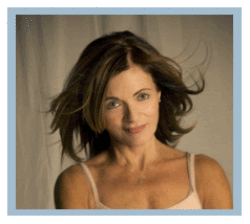 Being fit has always been important to Nancy. She began running as a way to explore the cities she traveled to as a flight attendant and eventually completed three marathons. Over time, running, biking and swimming became a huge part of her life and helped her get through many difficult times. Yoga was always there to compliment these activities. Over time it became her primary focus and opening her own yoga studio is the culmination of years of practicing and teaching.
In addition to completing a 200 hour teacher training in Pittsburgh, Nancy studied in Mexico with Baron Babtiste, where she obtained Level I Certification. She has also practiced with Jonny Kest, Bryan Kest, Gregor Singleton, Natasha Rizopoulos, David Romanelli and Tias Little. Coupled with her own life experience, Nancy hopes to share in her classes the knowledge and perspective she gained from these wonderful teachers.
While Nancy's zest for learning has been satisfied by many life lessons, her greatest teachers have been her children. They have taught her patience, humility, compassion, generosity and how to laugh and truly love unconditionally. The challenges of parenting teach us to dig deeper and engage our inner strength and wisdom to guide us. Nancy's children taught her to BE PRESENT for each and every moment.
Serendipitously, a four-legged teacher wandered into Nancy's life at just the right time. He continues to give much more than he takes, including both the essence and name for Stray Dog Yoga.
PEACE