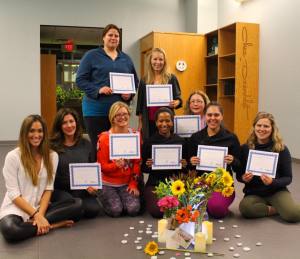 We're so proud to have completed our third 200 hour teacher training program with our eight lovely graduates. Eight unique personalities, eight different purposes for participating in teacher training, and eight paths onward from here -- it's an exciting moment for all of us at Stray Dog!
My own 200 hour teaching training (also at Stray Dog!) threw gas on the spark created by my yoga practice and watching these ladies work through their training brought me back to that experience. From each "aha!" moment to the realization that even with so much learnt, there is still way more to be learned, teacher training created a fire for me to explore, grow and dive into practice.
Reflecting on our experiences is an important part of discovering growth, especially for new teachers. No matter how far we are from the day we entered our first teacher training, that moment will always show there was a beginning, a first step. A few of our grads shared themes that stuck out to them during their beginning, and here's what lit them up:


Teacher training starts from square one.
"We spent several weekends focusing on physical anatomy, joint structure, fascia and muscles. We learned how injuries occur and heal, and what movements are contraindicated by specific injuries and physical conditions. We also read and discussed yoga philosophies, relating them to life 'off the mat." Our studies focused on all of these facets of yoga before we discussed a single yoga pose."
Many parts of teacher training are like closets full of neutral-colored clothes -- it's all about going back to basics. Asana is important, but the foundation behind each shape is more so. Creative, flowing sequences are part and parcel of what some of us love about this practice, but in order to understand how to flow, we need to break down the biomechanics of how we move -- an intensely granular process that not only drops some major knowledge bombs, but also heightens the idea of asana as a vehicle of yoga practice. Body and mind sync and each pose is cued mindfully according to anatomical and physiological principles.
Training necessitates the importance of self-care.


"When I was feeling a bit overwhelmed about training and work and practicing, I walked back into my office to find this image of a heart. The sun was shining through a jade plant in my window and created this shape on my desk.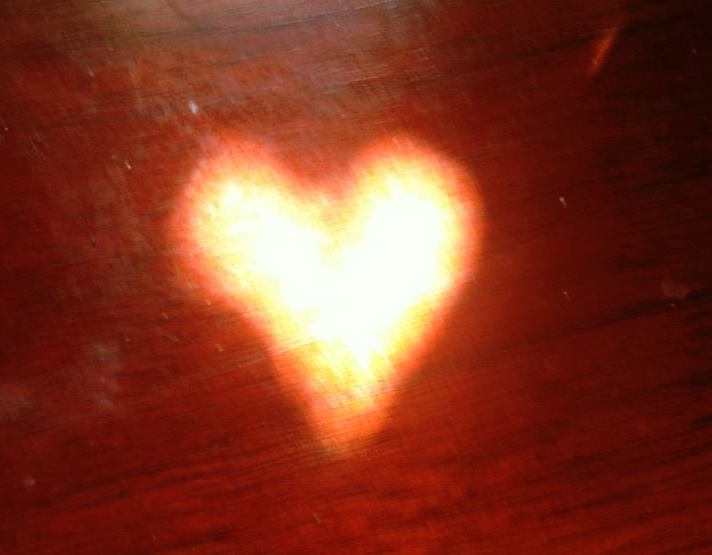 This heart reminds me of the traditions that are extended through us each time we take on a new role--a role we eventually will pass on to others. I never intended to be a yoga teacher. It was never a goal of mine. I decided to enroll in this training on the spur of the moment, with encouragement from my friends and teachers, to deepen my personal practice. But now after having traveled this path, I am so glad and grateful to have arrived at this very different place on the journey than I had ever imagined for myself."



Teacher training is a big commitment, especially in terms of time since it does occupy a lot of it both inside and outside the studio. With all of the time spent practicing, reading, studying and just doing, the probability for overwhelm is definitely high. That's why it's even more important to set aside time to witness -- contemplate the overwhelming feelings by remembering purpose and just have a look at what arises.
Gratitude will arise through training, and that's awesome.

"During our graduation ceremony, we silently entered the room in a single file line. The studio was beautifully lit with candles, decorated with flowers, and sounding of bliss. Each of us found our space and quietly took a seat for a meditation led by Cally. We wrote to each other, shared our final thoughts, then celebrated together. This experience was truly amazing!"


As a teacher, you hold space for your fellow teachers, making gratitude for their support a feeling that's essentially natural.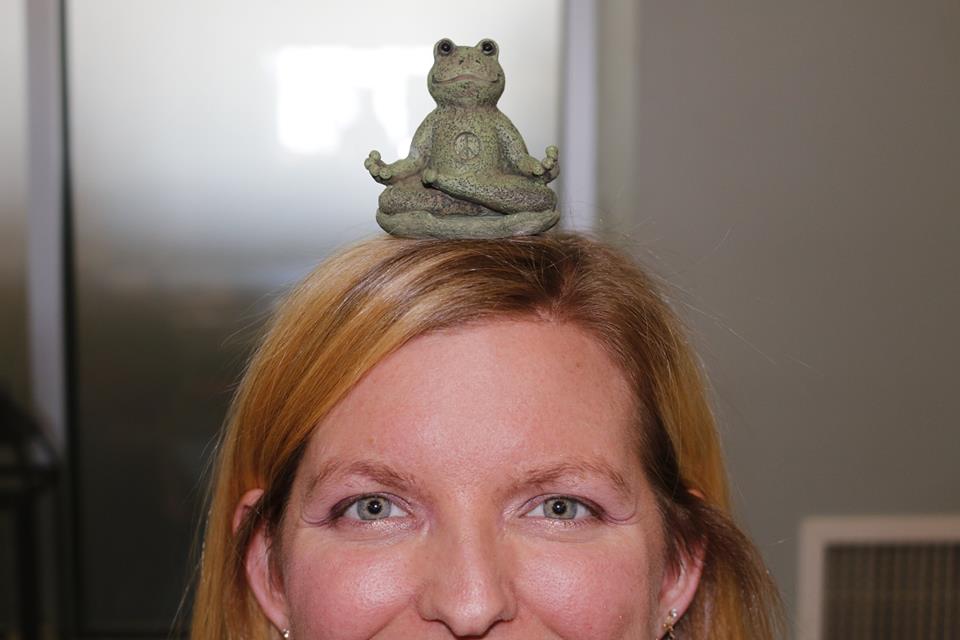 When you find yourself in a setting where others are carving this space out in their own hearts together, even more gratitude unfolds: Appreciation for their presence, for their understanding and for their growth that can contribute to your own.
The powerful energy created by these fabulous women throughout training culminated during their graduation ceremony. Our recent graduates wrote beautiful notes to one another, shared hugs, tears and lovely gifts, and left their own unique imprint on the studio.
We're forever grateful for our teacher training grads. You can practice with them on Tuesdays and Thursdays at noon for $5. Sign up in advance via our Stray Dog Yoga app or
online
.
Interested in diving further into your practice?
Complete the interest form
for our 2016 teacher training!