Jamie Malinowski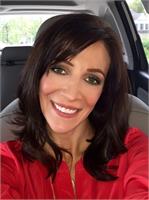 A Pittsburgh native, Jamie began practicing while living in a new city and searching for a cure for her consistent low back pain. She stumbled upon Bikram yoga in Alexandria, VA, and within a year was apprenticing under the direction of owner Jim Ambrogi, and received her RYT-200 certification in the Barkan Method of Hot Yoga, which is a fusion of Bikram and Vinyasa yoga. Jamie is also the former owner of Prima Yoga in Cranberry Township, and has been practicing and teaching yoga for over 7 years. Jamie believes everyone can practice and benefit from yoga, and when teaching she strives to make postures accessible to every student, focusing on the alignment rather than the depth of each pose. Her classes will leave you feeling energized, challenged and strong, but also with a sense of peace as she guides you through physical postures while taking moments to encourage you to notice your breath, your body, and to find the stillness in each asana. Jamie looks forward to sharing her passion for yoga with others. She currently resides in Valencia with her husband , Ed, and their two boxer fur-babies.
Jamie Malinowski instructs the following:
Level 1-2 classes include targeted warmups, Sun Salutations and carefully sequenced standing postures followed by counter postures, cooling floor work and savasana. Experienced instructors provide plenty of modifications and intensifications so that students can leave feeling balanced and restored. Level 1-2 classes are accessible to beginner and intermediate practitioners. If you are new to vinyasa yoga, we recommend attending a Level 1 classes before Level 1-2 in order to get the most out of your experience. The studio is heated to 87-92 degrees for this class.