Gretchen Dudek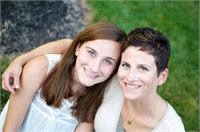 Gretchen Dudek is a native of Franklin Park. She fell in love with yoga after her daughter Zoey was diagnosed with Type I diabetes at age 3. Finding she needed an outlet for the stress of caring for a child with a lifelong disease, a neighbor suggested she try yoga class. After walking into her first class, she knew it was a going to be an exciting journey. Gretchen is an E-RYT and a 2007 graduate of Third Street Yoga. Influenced by all types of yoga, her classes are a vinyasa flow sprinkled with alignment, and a traditional hatha practice. Her style is a perfect blend that challenges all levels of practitioners. Always aspiring to be the student as well as the teacher, she has trained with various yogis over the years including: Desiree Rumbaugh, Max Strom, Doug Keller, Kathryn Budig, and Amy Wientraub. Gretchen has completed Prenatal training through YogaFit, Restorative training through Judith Lasater's Relax and Renew training, and has worked on therapeutic yoga techniques with Canadian yogi Susi Aldous. Gretchen's classes are inspiring, uplifting, and she leads with ease, humor and compassion.
Gretchen Dudek instructs the following:
Level 1-2 classes include targeted warmups, Sun Salutations and carefully sequenced standing postures followed by counter postures, cooling floor work and savasana. Experienced instructors provide plenty of modifications and intensifications so that students can leave feeling balanced and restored. Level 1-2 classes are accessible to beginner and intermediate practitioners. If you are new to vinyasa yoga, we recommend attending a Level 1 classes before Level 1-2 in order to get the most out of your experience. The studio is heated to 87-92 degrees for this class.