Heather Miller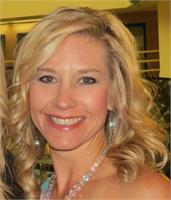 Heather began her love of yoga about 10 years ago. Her practice started as an alternative to running and a great way to spend time with her sister. She was quickly drawn to the mind-body connection and decided to become a certified instructor through Yoga Flow. Heather has her Bachelors degree in Athletic Training/Sports Medicine and her Masters in Physical Therapy. She is currently a Product Specialist sales representative for Tactile Medical. When not working and teaching, Heather enjoys spending time outdoors with her husband and children. They reside in Gibsonia.
Heather Miller instructs the following:
Level 1-2 classes include targeted warmups, Sun Salutations and carefully sequenced standing postures followed by counter postures, cooling floor work and savasana. Experienced instructors provide plenty of modifications and intensifications so that students can leave feeling balanced and restored. Level 1-2 classes are accessible to beginner and intermediate practitioners. If you are new to vinyasa yoga, we recommend attending a Level 1 classes before Level 1-2 in order to get the most out of your experience. The studio is heated to 87-92 degrees for this class.