Lindsay Austin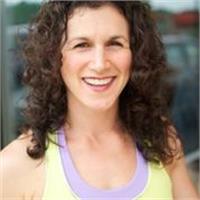 Lindsay's first experience with yoga was in 2003, when she escaped to Costa Rica for a week long Baptiste Immersion Bootcamp. She returned with a sense of lightness and peace that she knew would serve her in everyday life. After years of a consistent practice coupled with a passion for preaching the benefits of yoga, it was time to enroll in teacher training. Lindsay was trained and certified with Dominique Ponko of Yoga Flow. Her teaching style emphasizes a strong foundation and the intuition of her students. Freedom of movement, freedom from pain, space, stillness, presence, and the magic of balance—Lindsay invites you to discover these benefits and so much more. Let go and come be curious…you never know what you'll find on your mat.
Lindsay Austin instructs the following:
Level 1-2 classes are accessible to beginner and intermediate practitioners. Experienced instructors provide plenty of modifications and intensifications so that students can reach their full potential. Head to toe, students will leave feeling balanced and restored.